AFL boss Andrew Demetriou sorry for Fremantle lockout from MCG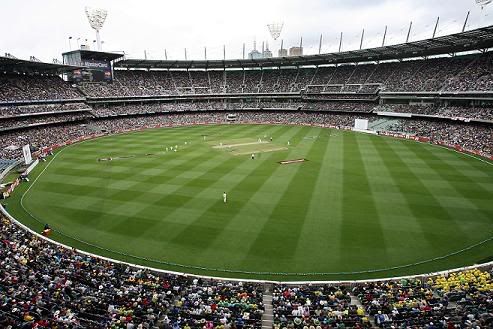 AFL boss Andrew Demetriou has promised that the league's embarrassing lockout of Fremantle from the MCG this year will nnot happen again.
The league has come under fire as the Dockers prepare for their do-or-die semi-final with Geelong at the MCG, the first time they will play at the game's premier ground this season.
Six Dockers will play at the MCG for the first time on Friday night, giving them a disadvantage against a Geelong side that has played there eight times already this year.
Demetriou has admitted Fremantle's lack of exposure to the MCG should never have happened.
"We have erred on that front, and our board met with the Fremantle board earlier this year and the point was made back then … they certainly wanted to play a game at the MCG and we recognised that," Demetriou said.
"We gave them an undertaking that this should not occur again in the future.
"It was one of the anomalies of the fixturing this year, it was a mistake and it is unfortunate … you would have hoped that they would have played there earlier."
Demetriou denied the oversight was based on the assumption the Dockers would not play finals football.
"I can assure you it wasn't – it was just one of those vagaries. It was not around the drawing capacity of Fremantle or previous form," he said.
"We certainly don't go down the track of trying to pick where teams are going to finish in the finals … because you run the risk of looking very sad."