The Fear of Sandilands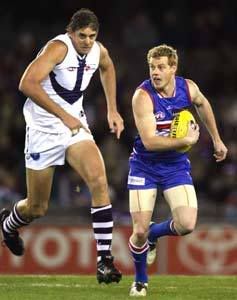 Either we are having a good run of luck or these opposition ruckman are afraid to play against Aaron Sandilands so they are falling apart and getting rubbed out or injured in fear of facing our man mountain.
Last week it was Brisbane's Mitch Clark going down with an injury and missing their clash against the Dockers and now Sydney's Shane Mumford has been outed for two weeks by the AFL tribunal meaning he will miss Sydney's clash against the Dockers in a weeks time and leaving Sydney with no designated ruckman. Sandilands will therefore again run riot and dominate in the ruck and hopefully grab the 3 votes.
Now if Collingwood's Darren Jolly can run into Didak and pull a hammy in training or something and miss this Friday nights blockbuster.